From July 16th to 23rd, 2023, LEDECO Centre Swiss (LEDECO), in collaboration with the Southeast University of China (SEU) organized a study tour titled "In-depth Practices in International Organizations in Europe". 24 students from various majors and grades at SEU participated in the study tour. Prof. Gu Xin, Deputy Director of the Student Affairs Office and Director of the Career Center of SEU, Ms. Wang Lingyan, Deputy Secretary of the Party Committee and Vice Dean of the School of Civil Engineering of SEU, and Ms. Gu Qingyao from the Career Center of SEU led the students to the international organizations. Prof. Lu Xiankun, Managing Director of LEDECO, guided the delegation throughout the whole study tour.
During the study tour, the delegation visited 9 international organizations and the Permanent Mission of China to the WTO. These international organizations include the International Organization for Standardization (ISO), the International Trade Centre (ITC), the World Trade Organization (WTO), the United Nations Conference on Trade and Development (UNCTAD), the Advisory Centre on WTO Law (ACWL), the International Labour Organization (ILO), the International Federation of Red Cross and Red Crescent Societies (IFRC), the World Bank in Geneva, and the International Federation of Red Cross and Red Crescent Societies (IFRC). Ambassador Zhang Xiangchen, Deputy Director General of WTO; Niall Meagher, Executive Director of ACWL; Maria Dimitriadou, Special Representative of the World Bank to the WTO and the United Nations; and Ma Lianfei, Counsellor at the Permanent Mission of China to the WTO, delivered on-site lectures to the delegation in person. The students listened attentively and asked questions actively, learning about the history and functions of the above international organizations, the opportunities and challenges they are facing, and the role China plays. They also gained a comprehensive understanding of the internship and job opportunities and related requirements of these international organizations.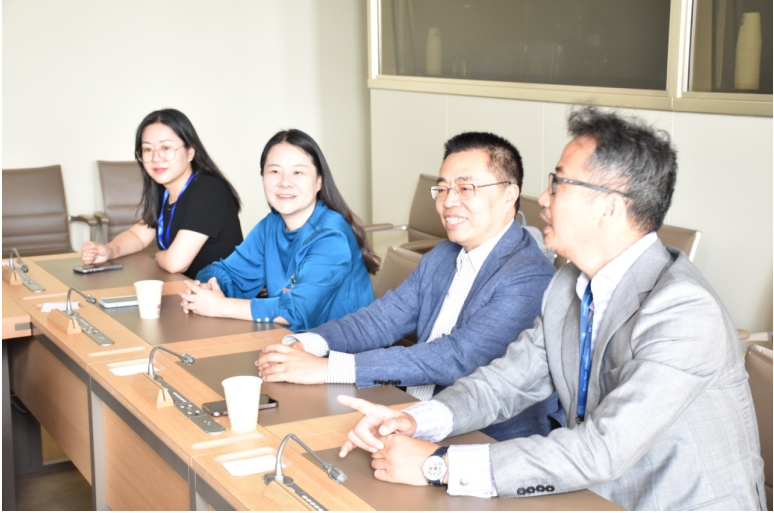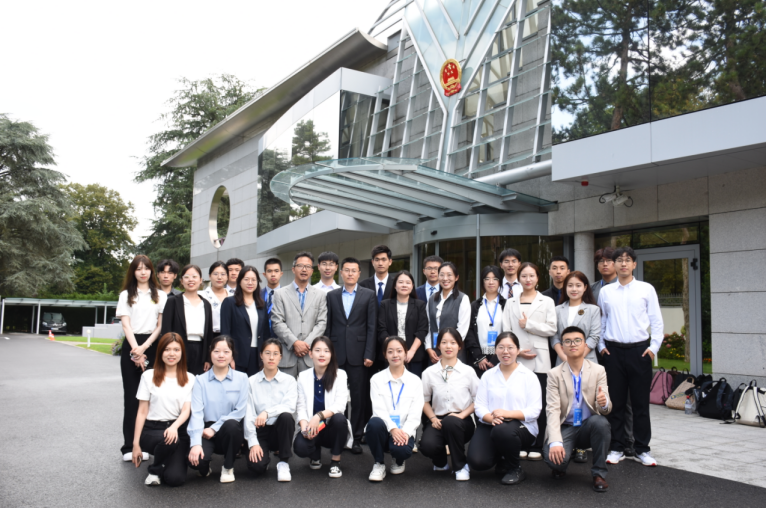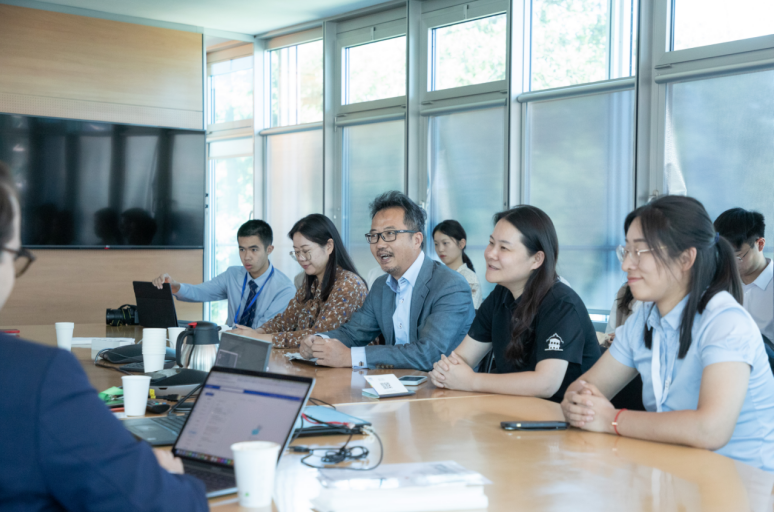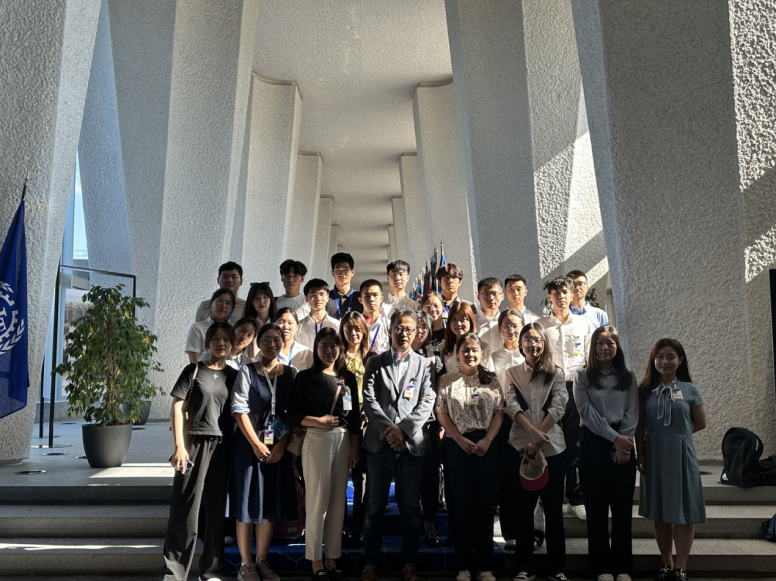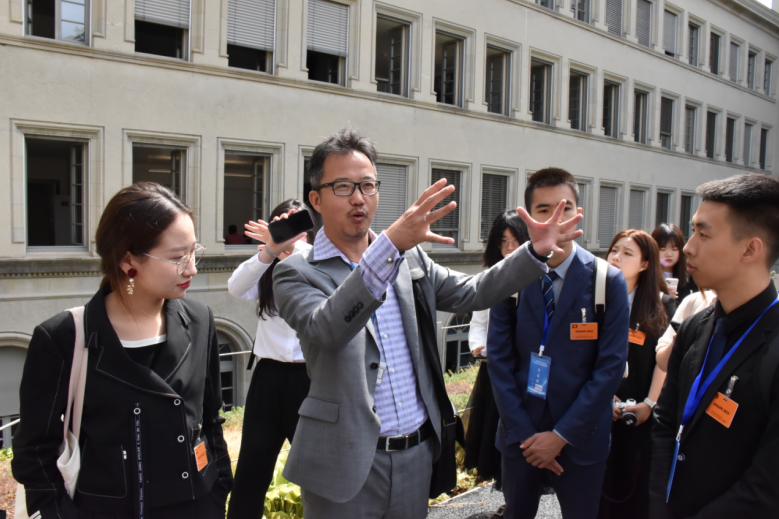 In addition, the students visited Domaine des Ménades in Geneva during the weekend to learn about WTO rules on agricultural subsidies and Swiss agricultural subsidy policy.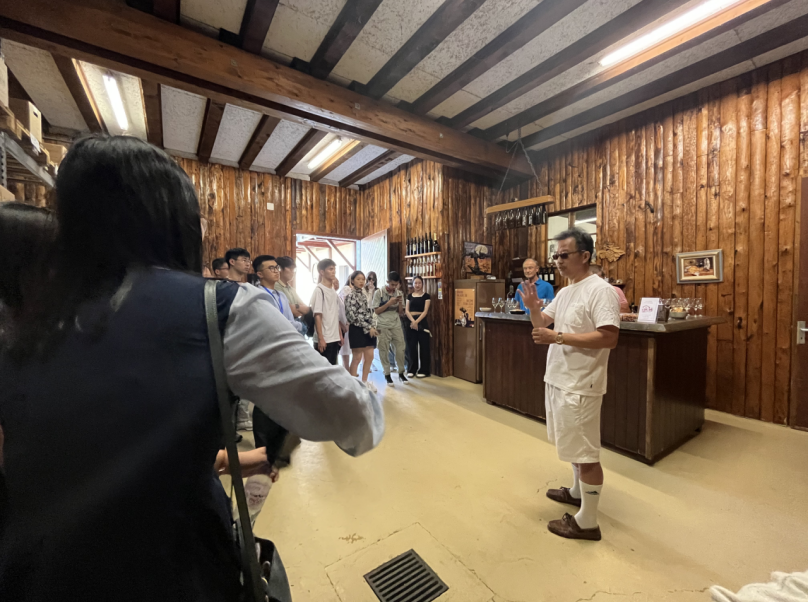 Annex: Program
July 15
                                                                                                                                         Geneva
 
Arrive in Geneva
July 16
                                                                                                                                          Geneva
17:30-18:30
Visit Domaine des Ménades
18:30/19:00
Welcome dinner
July 17
                                                                                                                                        Geneva
10:00-11:00

International Standard Organization, ISO

Topic: International Organization for Standardization and International Industry Standards

Anna Gallet, Project Manager of Education

15:00-16:30

International Trade Center (ITC)

Topic: International Trade Center and Chinese Companies

Qin Xuan, Professional Officer

July 18
                                                                                                                                        Geneva
9:30-11:30

World Trade Organization (WTO)

9:30 Ambassador Zhang Xiangchen, Deputy Director-General of the WTO

10:00-11:30

Topic: WTO and Industrial Development

Wang Zheng, Counsellor, Trade Policy Review Department, WTO

14:30-16:00

United Nations Conference on Trade and Development (UNCTAD)

Topic: UNCTAD and International Investment Agreements

Lecturer: Teng Yihua, Economic Affairs Officer

July 19
                                                                                                                                        Geneva
09:00-10:30

Advisory Centre on World Trade Organization Law (ACWL)

Topic: ACWL and its Role, the WTO Appellate Body Crisis and the Role of China

Lecturer: Niall Meagher, Executive Director, ACWL

14:30-16:30

International Labor Organization (ILO)

Topic: The ILO and its role in protecting industrial workers

Speakers: Remo Becci, Director, ILO Archives; Zhu Changyou, Labor Verification Specialist

July 20
                                                                                                                                        Geneva
10:00-12:00

International Federation of Red Cross and Red Crescent Societies (IFRC)

Topic: International humanitarian assistance and the role of IFRC

Lecturer: Yasmin Jamshedzoda, Officer, Visitor Services and Library Support, Library and Archives Unit

 
Lunch at IFRC
14:00-16:00

World Bank Representative Office in Geneva

Topic: International industrial development and the role of the World Bank

Lecturer: Maria Dimitriadou, Special Representative of the World Bank to the WTO and the United Nations

 
 
July 21
                                                                                                                                        Geneva
10:30-11:30
The Permanent Mission of China to the WTO
14:00-15:30

World Intellectual Property Organization (WIPO)

Topic: How IP Protection Contributes to Industrial Development and the Role of WIPO

Lecturer: Mohsin ALI (WIPO Official)

18:00
Farewell dinner
July 22
                                                                                                                                        Geneva
 
Sightseeing in Geneva
July 23
                                                                                                                              Geneva/Shanghai
 
Leave Geneva